Schultz & Larsen | Tactical with PSE Stock
These are two complete Schultz & Larsen Tactical rifles featuring the popular 6.5 Creedmoor calibre, with heavyweight 19mm barrel and 65cm in length, screw-cut M14x1. The Tactical actions have an integral 20 MOA picatinny rail, which accommodates a massive range of mounting options.
These are the last two stocks available in this specification.
Both complete rifles are available with the same specification with stock colour of either Graphite or Stone.
Rifle Price: £4,060 Inc. VAT


As with all Tactical models, the rifle has a 6 Shot Magazine. The Tactical bolt has a prominent oversized bolt handle with the same excellent bolt design featured across the Schultz & Larsen rifle range, using a 60º lift opening and 3-lug engagement inside the barrel when it's closed.
The bolts are tested to withstand at least three times normal load.  In the case of an overload resulting in a primer blow-out or case rupture, the high pressure gas can escape through holes in the front of the action and on the side of the bolt. This, coupled with the extremely tight fit of the bolt and action, ensures that the shooter is not injured.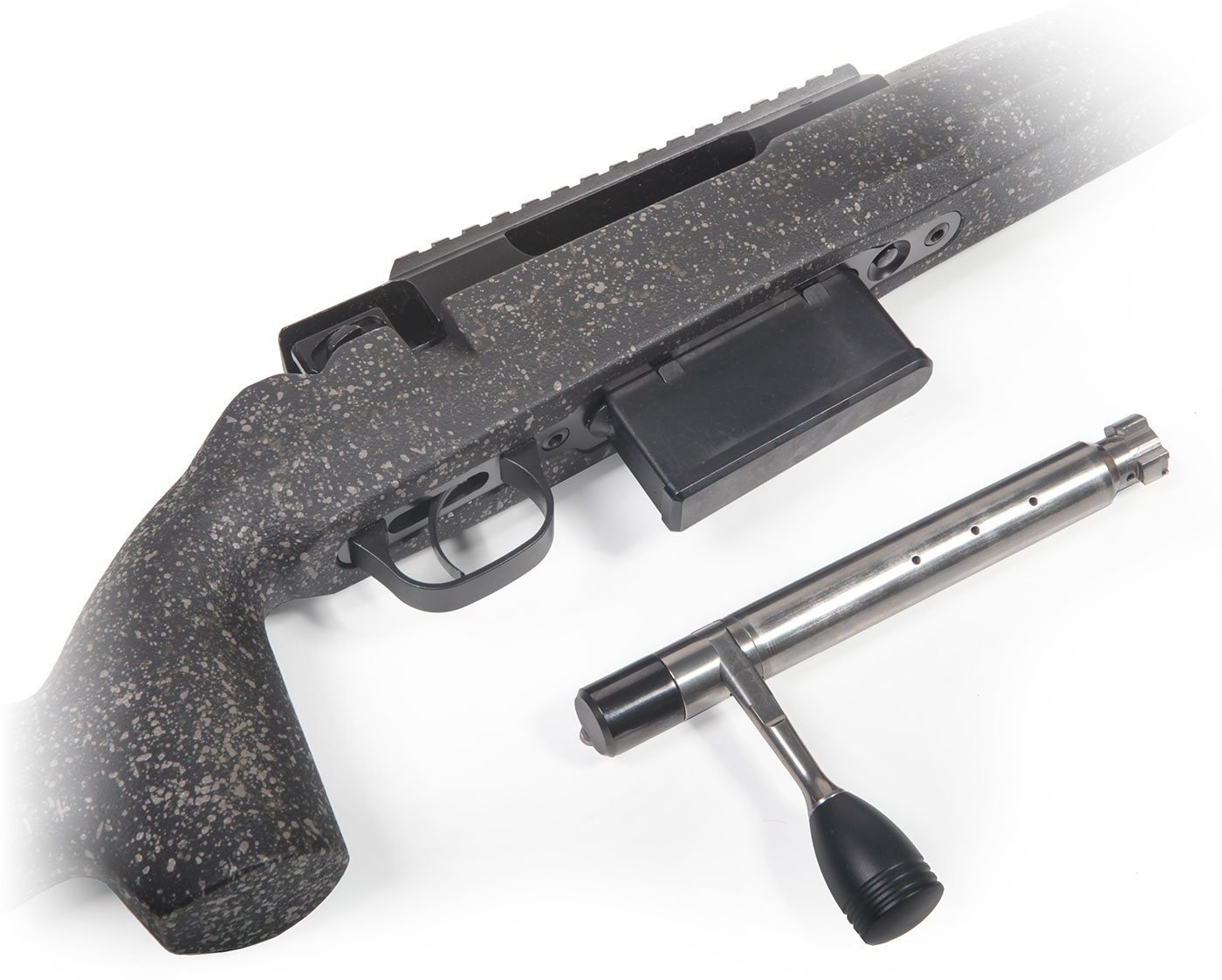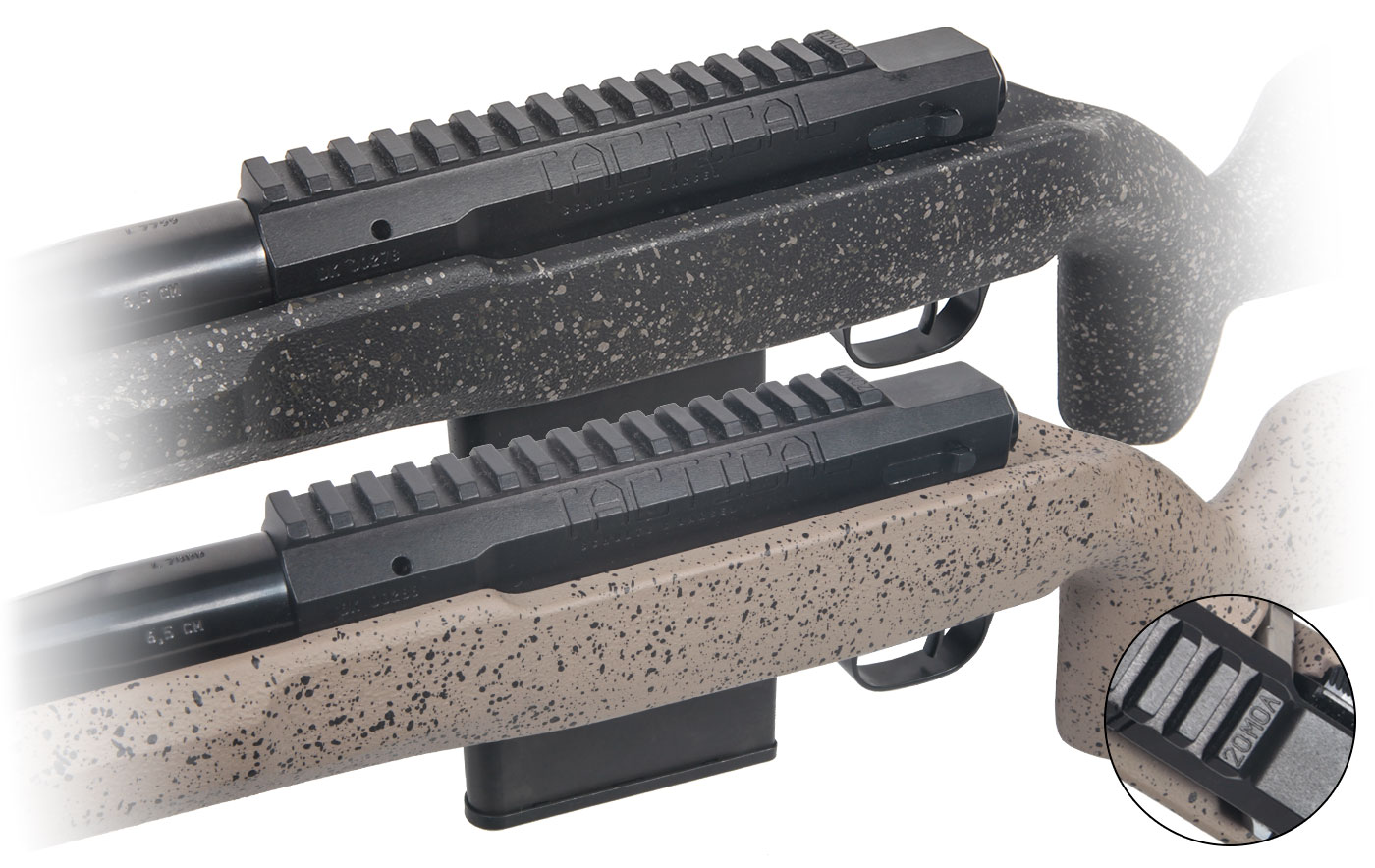 Sling Swivels
KDR Quick Release Sling Swivels located on the forearm and rear of the stock near the recoil pad. The stock has two inlet sockets to allow fitting. Simple to remove and attach from the socket with a press release button.
KDR Sling Swivels by Recknagel.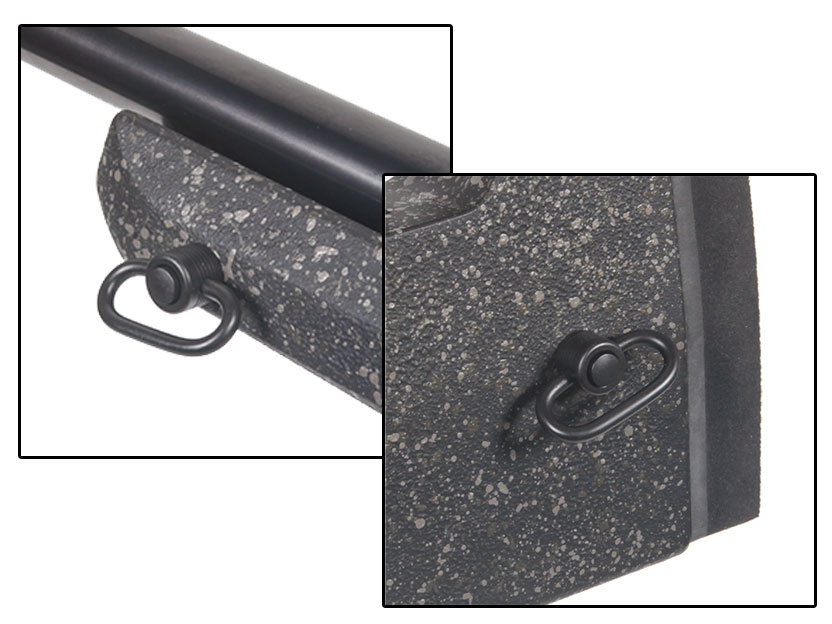 ---
Tactical PSE Stock
The PSE E-Tac Stock is made from high strength carbon fibre, keeping the weight down but offering superb strength. The grip promotes a strong, positive hold which has been developed by PSE for target shooters and long range shooters alike.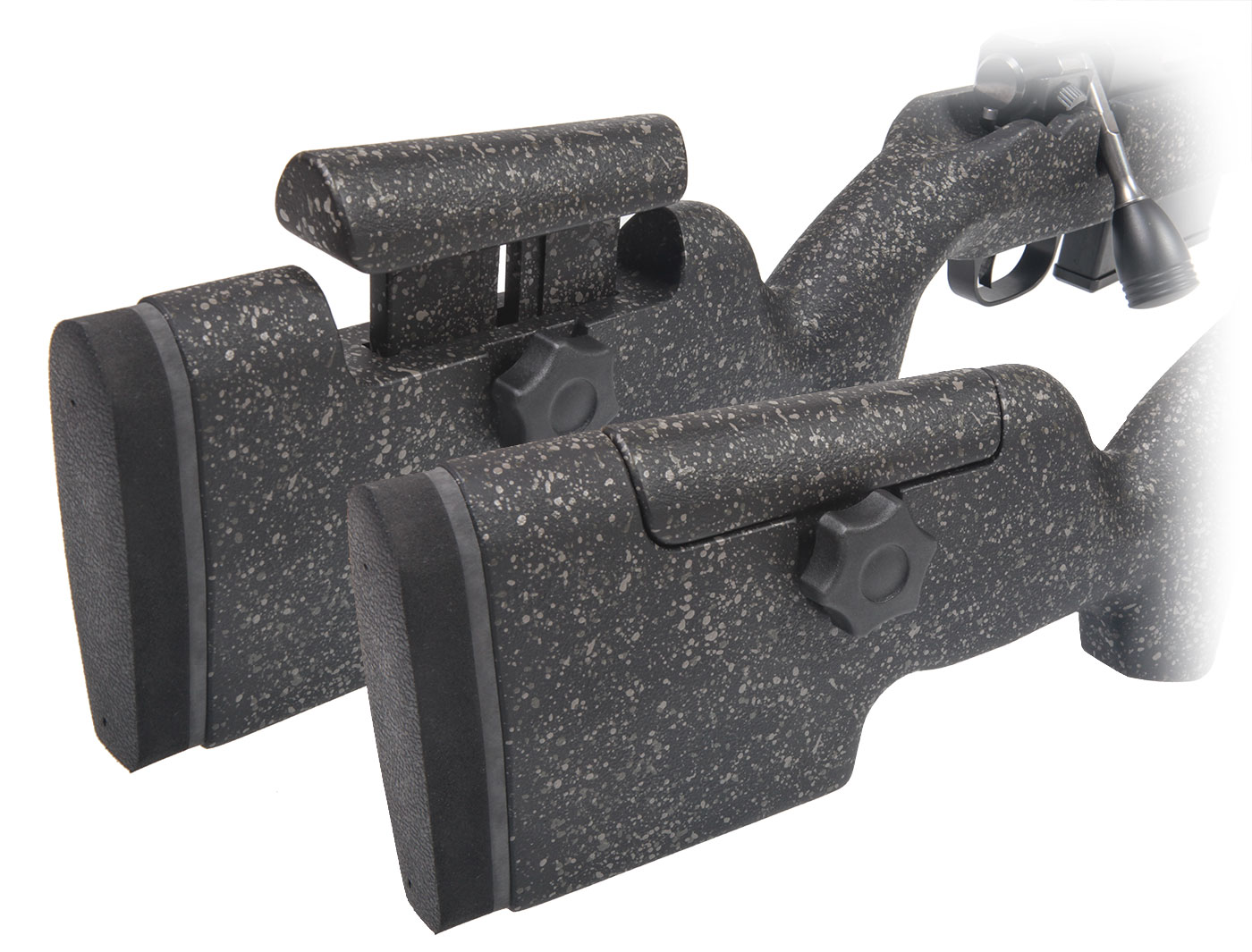 The stock features an adjustable comb with spring loaded mechanism. The adjustable comb allows you to raise and lower the comb to your desired height and lock it in place using a large tightening wheel so you can operate it even with gloves on.
Height adjustment: 0 - 30mm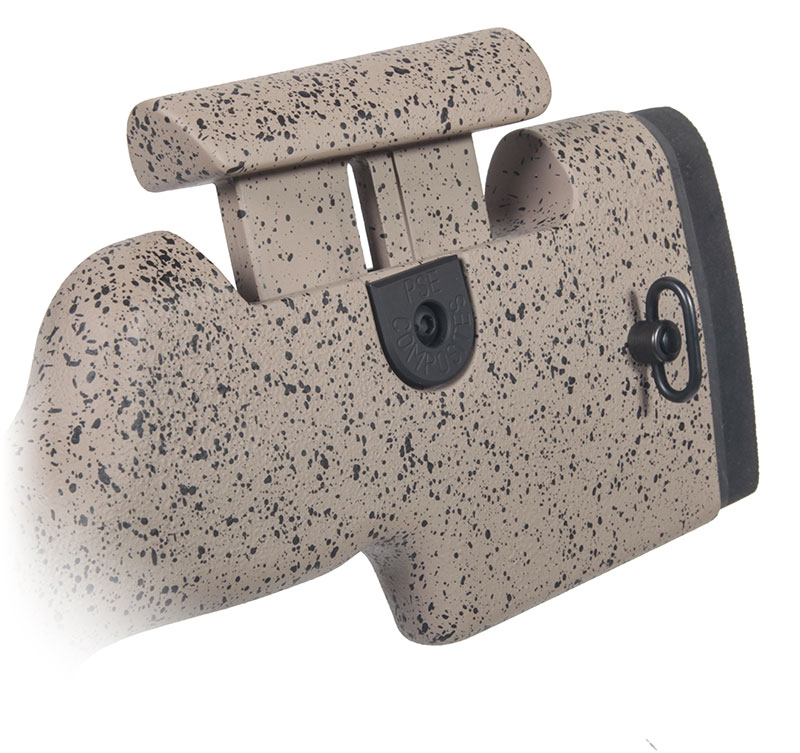 Supreme Versatility
The Schultz & Larsen switch barrel system makes it quick and easy to change calibres, allowing a heavy barrel set up for long range precision but switching to a lighter barrel for field work.  If you change between Standard and Magnum calibres you will also need to change the bolt.   One standard bolt can be used with all calibres in the standard calibre group and the Magnum bolt with all magnum calibres.