Ziegler ZP Scope Mounts
A Quick Detachable claw mount made by German company, Ziegler. Designed by a passionate hunter, working in highly precise CNC machinery for the Formula 1 industry, who wanted a repeatable zero quick detachcable mount for when travelling and cleaning his rifle. So he made one. The Ziegler ZP Claw Mount is quickly removed and attached in seconds, it has guaranteed repeatable zero, plus has the option to use multiple scopes on one rifle.
Prices for the complete set of bases and rings for Schultz & Larsen rifles start at £500.00 and are available from your dealer or by contacting Alan Rhone Ltd at
sales@alanrhone.com
The Schultz & Larsen Victory is a beautiful and extremely accurate rifle. So to use an equally accurate mounting system makes perfect sense. Here we have fitted a Leica Magnus 1.5-10x42 scope with the Ziegler Claw Mount System. A perfect partnership.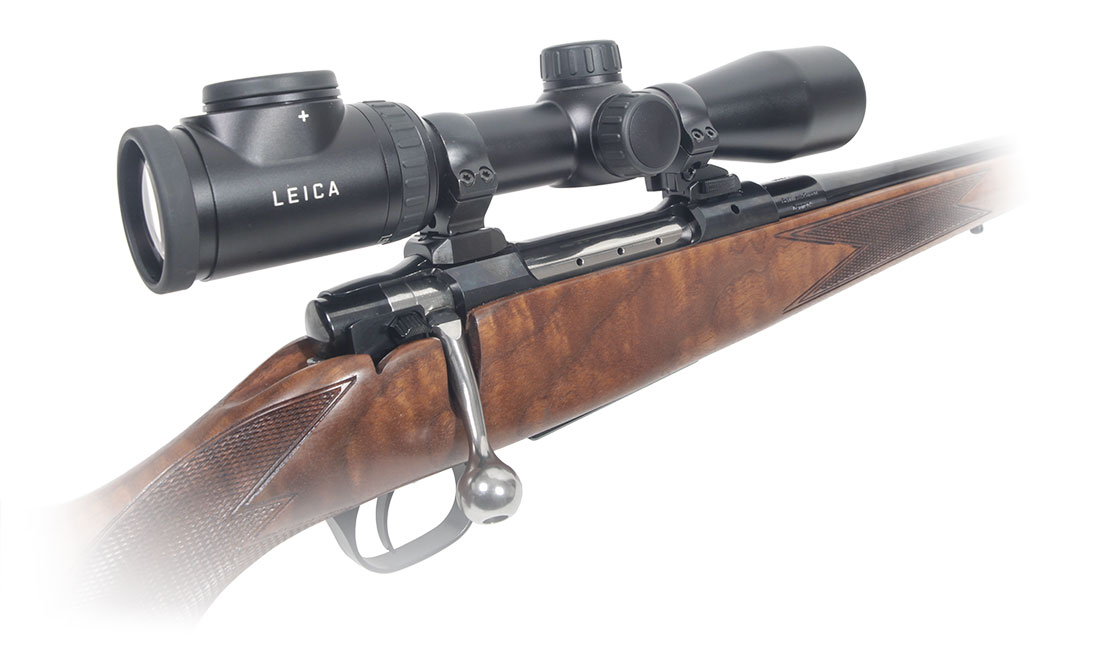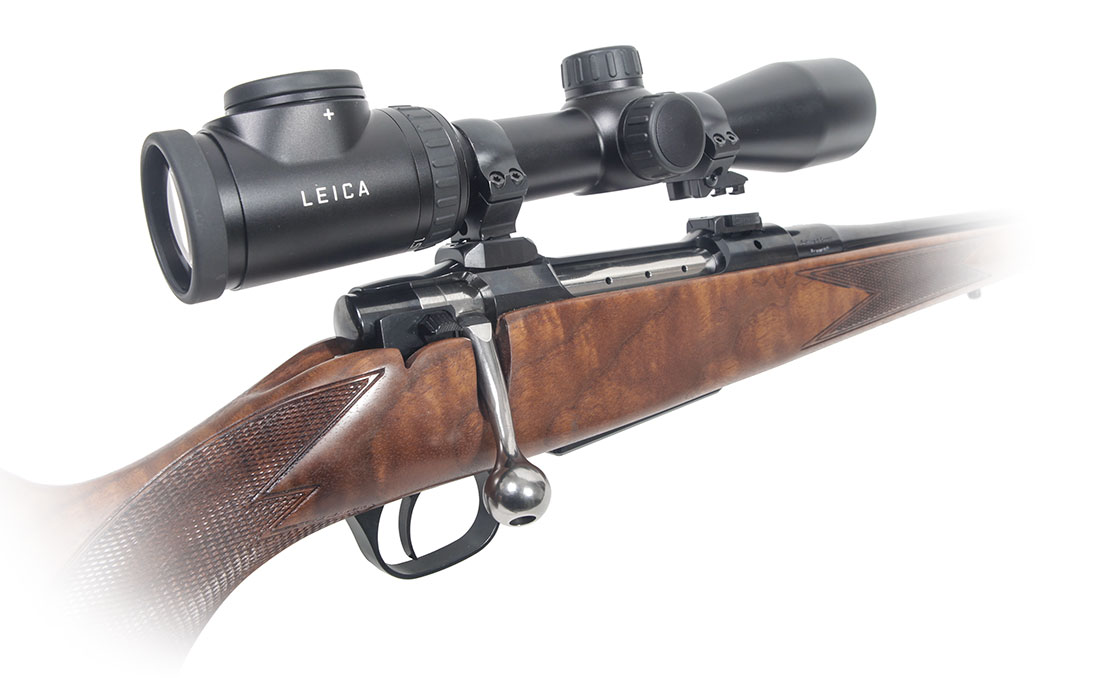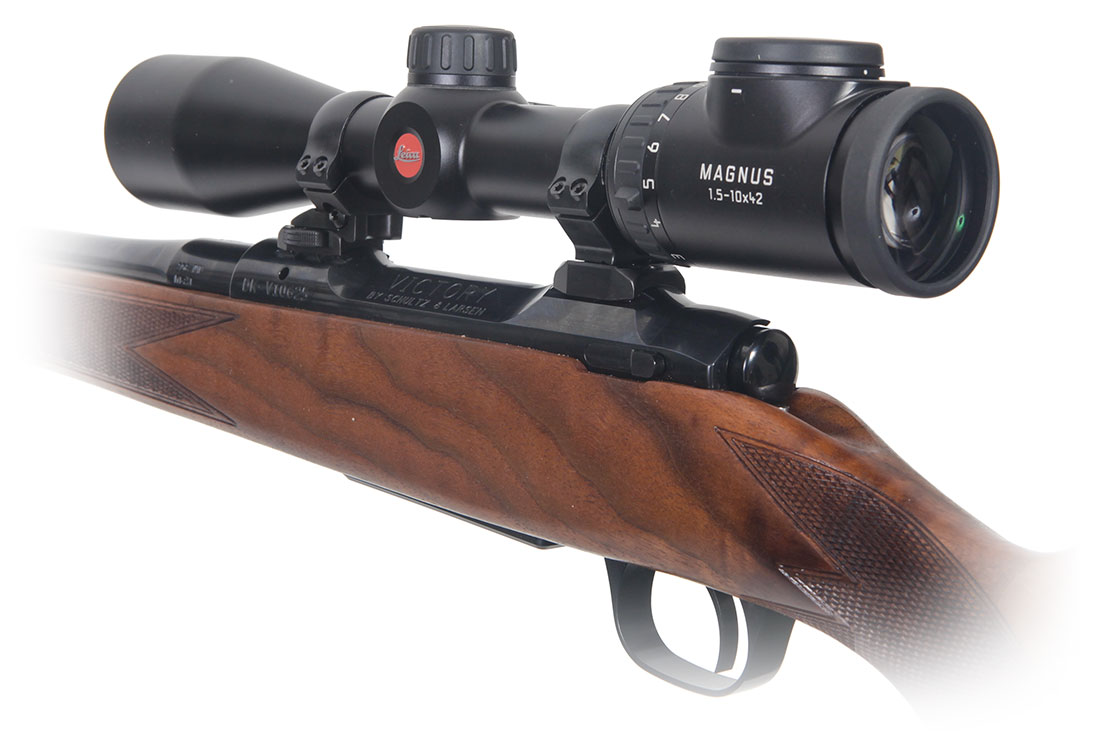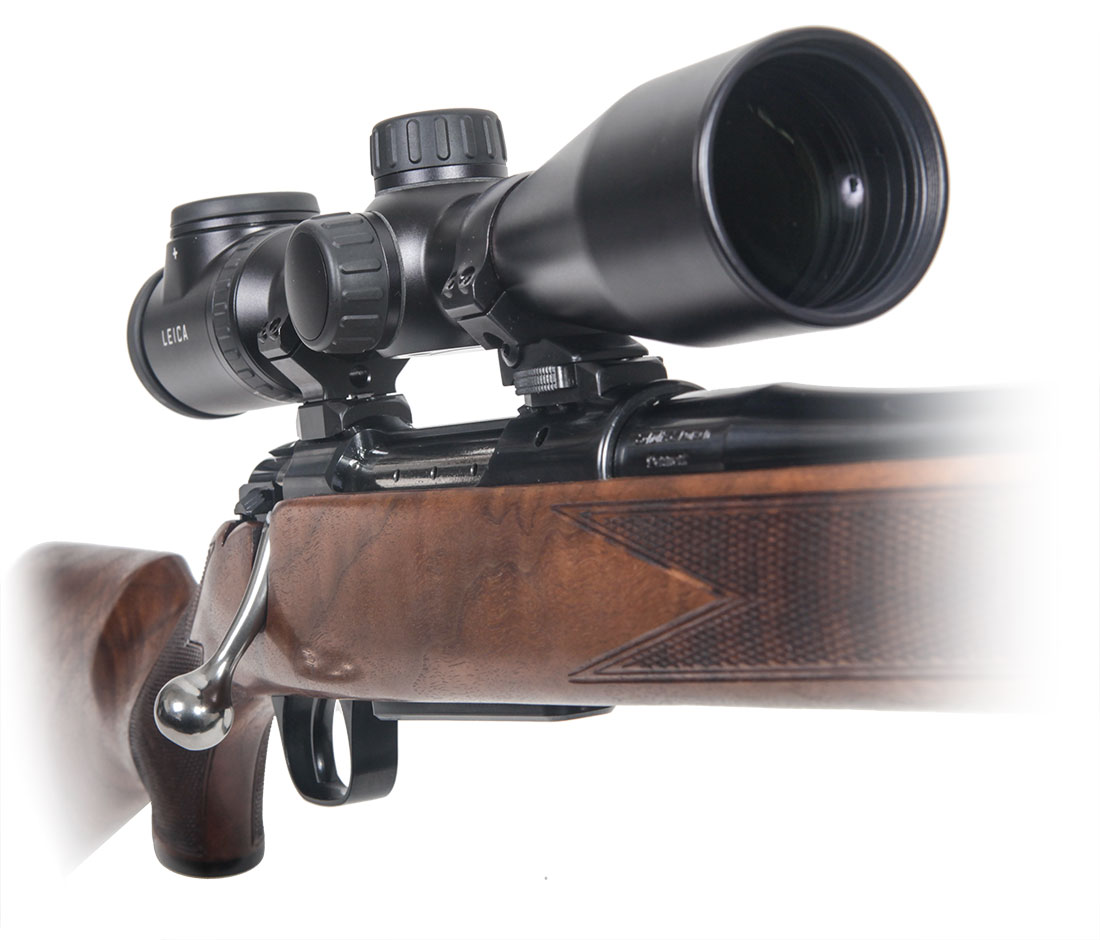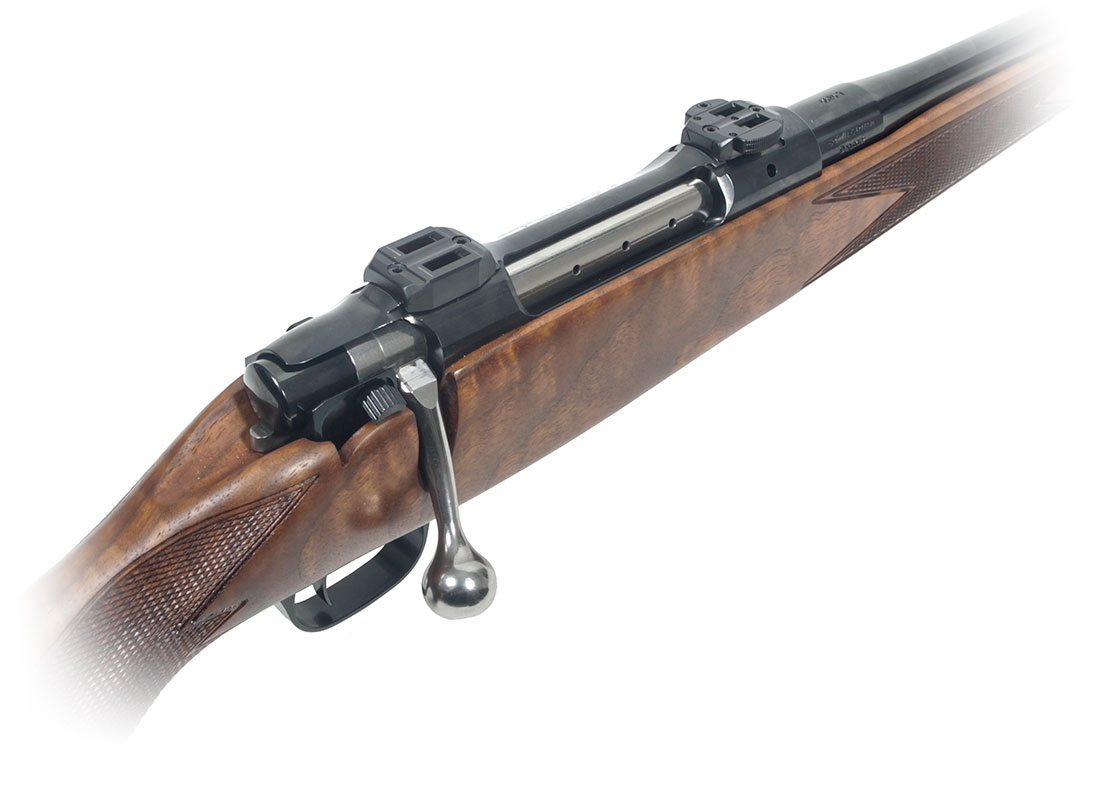 Scope Mounting
The Schultz & Larsen Scope Mounts are designed to be simple to fit with no gun smithing required. Schultz & Larsen Classic and Victory models have two mounting positions for "Summer" and "Winter" shooting. The mounts sit forward in the summer and further back in the winter to compensate for the thickness of warmer clothing.