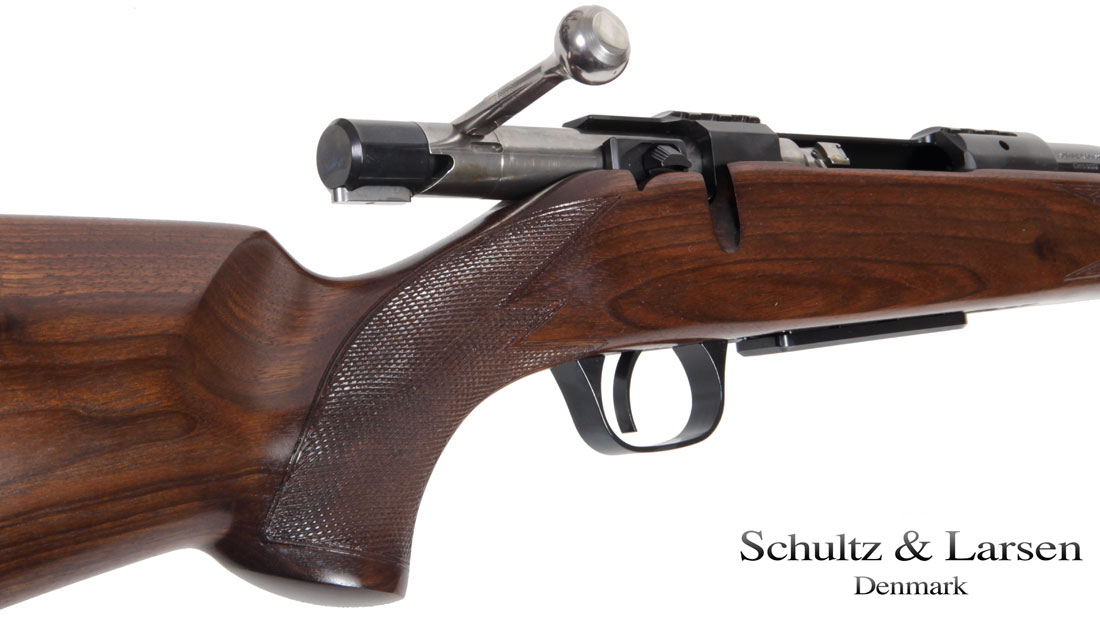 The NEW Victory Synthetic has Arrived
The Schultz & Larsen Victory Synthetic is Now Available in the UK. Contact your local S&L Dealer for more information.

---

---
Accuracy as Standard
Founded in 1889, Schultz & Larsen are known world wide for the excellence of their cut rifled barrels.   In a time when the gunmaking industry seeks to produce barrels quicker and at lower cost, Schultz & Larsen continue to make their barrels using traditional cut rifling with every barrel individually honed with a tin lap. This attention to detail produces amazingly accurate barrels that are not load specific.
Available throughout the UK & Ireland
Our rifles are available from your local gun shop.  Trade enquiries welcome.